CBI Ghana offers cement in 50 kilogram bags and in 40-ton bulk tankers. Whatever their needs, our individual and professional customers can be confident that they will receive high-quality and high-value cements that exceed the technical requirements of the GS 1118:2016 and EN 197. Find our latest data sheets here.
Supacem high-quality cement grades
We offer our high-quality Supacem Cement in 50kg and 40t bulk tankers in two grades. We branded Supacem with the Dwennimen Adinkra mark, a traditional symbol of strength, to highlight the superior strength of our cement and to showcase that it was made right here in Ghana.
Supa Power – CEM II/B-L 42.5R
Our Supacem 42.5R offers the highest compressive strengths of all local 42.5R grade cements available on the Ghanaian market. It is best-suited to:
Public infrastructure works such as roads and bridges

Heavy-duty reinforced concrete structures

Building foundations

Block-making

Precast operations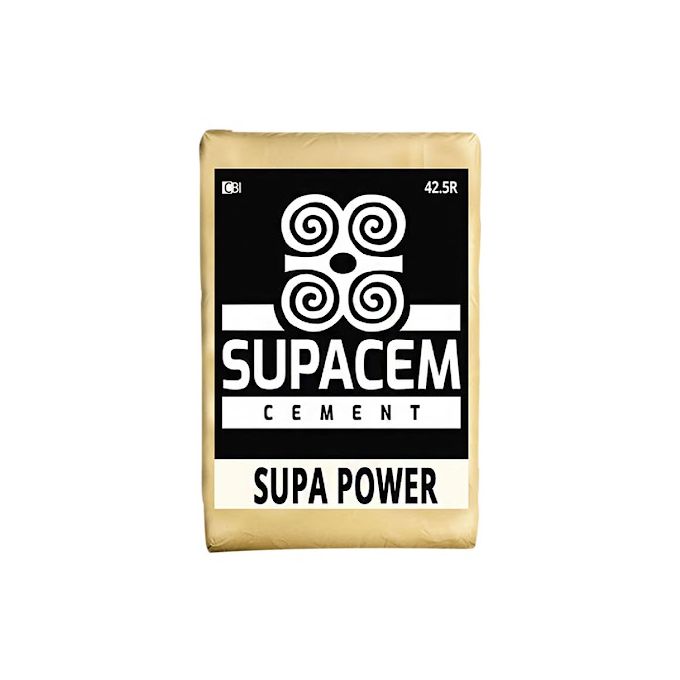 Supa Star – CEM II/B-L 32.5N
Our Supacem 32.5N offers by far the fastest one-day, two-day, and seven-day strengths of any 32.5R grade cement available on the Ghanaian market. It is best suited to:
Plastering

Mortaring

Screeding